Bishop David Abioye
VP, Living Faith Church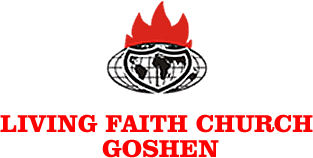 Bishop @DavidAbioye is an extraordinary Mentor, Coach and Pastor of Pastors with years of experience, exposure and commitment to excellence.
He is a trained Mechanical Engineer but called to be a Pastor and Exceptional teacher with unusual wisdom. He has continued to serve loyally under the ministry of his life-time mentor, Bishop @davidoyedepomin who is the President of the Living Faith Church, worldwide (aka @winners_chapel), and also Pastor Faith Tabernacle – the largest church auditorium in the world.
Bishop David Abioye is presently the Senior Pastor of Living Faith Church, Goshen City, Km 26 Abuja-Keffi Road - Nigeria, West Africa where thousands of people gather every week to be inspired and impacted.